Before we begin, it is important that you familiarize yourself with your client acquisition strategy. You can read on or you can spend an entire day watching marketing videos on YouTube. The bottom line, there are a number of steps that your potential clients will take before they buy from you. It's important that you know what these are so you can figure out ways to get them to the next step. Do you have a client acquisition strategy? I'm talking about those people who want to buy from you but haven't made a decision.
Note: Content is the lifeblood of modern marketing. But where do we even begin to start developing that content for our business? What should it be about? And what will make it good enough to get people interested in your brand? Here are 4 pieces that every business should have in its client acquisition tool kit.
1. The Power Of Customer Research
Customer research is a systematic process that enables businesses to collect, analyze and interpret information from customers. It helps business leaders to understand their customers better and build stronger relationships with them. Research helps businesses improve products and services and build a better business strategy.
2. The Power Of A Landing Page
Landing pages are critical to the success of any online marketing campaign. They provide a way to capture leads, drive traffic, and convert visitors into customers. But there's more to them than just collecting email addresses or adding people to your mailing list.
A good landing page can do more than just get people's attention—it can create awareness, create curiosity, and even drive engagement. It can also help build trust and credibility by creating a sense of familiarity with your brand. All of these things are important for getting more leads, but none of them will happen without the right written content on your landing page!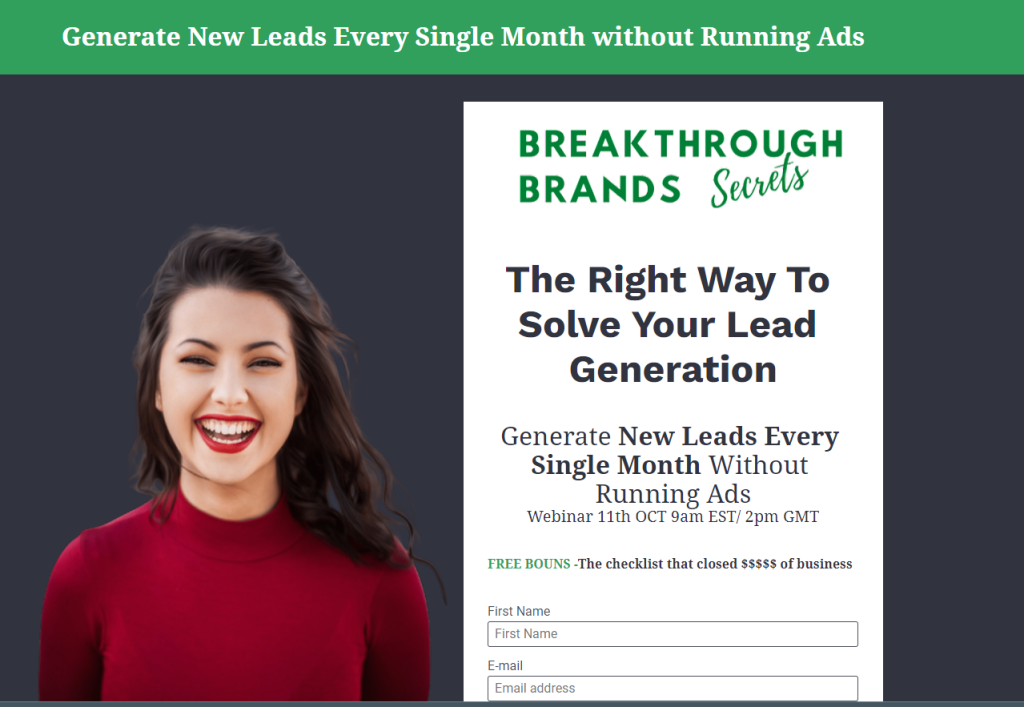 3. The Power Of A Short Promotional Video Can Do Wonders For Your Business.
It can help you connect with your target audience by telling a story that resonates with them. Create a desire for your product or service by showing how it will benefit them and make their lives easier. And it can arouse emotions, so they feel excitement, happiness, and confidence in your brand.
A good promotional video is not just an ad—it's an opportunity to show off the talents of your business and its employees. It's a chance to build credibility and trust with your customers before they even buy anything from you.
And when it comes down to it? It allows you to tell your story in a way that is engaging and memorable, which can lead to increased sales and better client relationships.
4. The Power Of An Email
Email marketing is one of the most effective ways to brand your business, make sales, and reconnect with customers. By using email marketing you can connect with your customers in a way that suits them. You can communicate about events, new products or services, special offers, and more.
It is also an effective way to build trust between you and your customers. It allows you to send personalized messages that focus on their needs and interests as well as allow them to respond directly through email or social media.
Email marketing can be used to promote products and services but it can also be used for increasing engagement with existing customers.
Do you know where to put the focus on your email marketing strategy to drive traffic to your business without being spammy?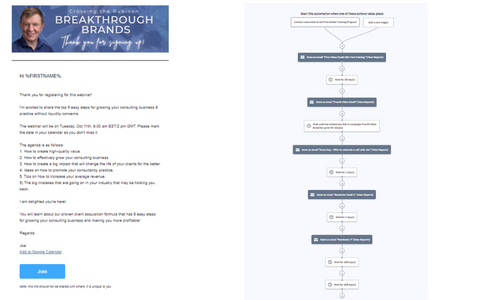 Industry estimates say that online campaigns are 20 times more cost-effective than other marketing channels. As a result, email makes it practical to communicate more often with customers.
Now that you know what you're building towards, there are a few things you need to do: Have something to offer, build a landing page, and connect with your customers, These three steps will help power only part of a campaign. However, before you start the process you will need to start doing a deep-dive into your own business and market research so you have a successful campaign.
Please reach out if you would like to have a conversation about getting your business set up with a lead-generation campaign or Join me on my webinar